Cheap & Secure Storage Services Brixton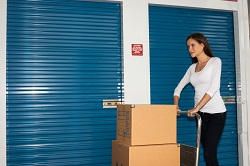 Do you need to de-clutter your home? Perhaps you're preparing for a move or just getting ready to decorate? Well, whatever you need us for, we are here to help with a wide range of affordable storage solutions that are central to Brixton and the surrounding areas. Our storage facilities are ideal for homes and businesses alike and provide you with a safe and secure place to store household furniture or business assets. With 24 hour security and state of the art surveillance systems, we can guarantee that your items will be in the safest possible place. So if you want to hire one of our self storage units or find out more about rates, call our customer services team on 020 8746 9634 today. Brixton Removals is known for having the most competitive household and commercial rates in SW9 region.
What Services Do We Offer?
Our storage facilities range from small lockers to large self storage rooms and are suitable for storing everything from confidential files and treasured items to important business assets and electrical items. With competitive trade rates and great household deals, we can offer all sorts of self storage solutions in SW2 district. If you've got a lot of items to store then we can even offer excellent mobile services that can save you from a logistical nightmare! All of our services are available in and around Brixton and are suitable for all sorts of homes and businesses. To hear more about any of our services pick up the phone and dial 020 8746 9634 now. Our team can give you a free, personalised quote with no obligation required.
Flexible Packages Available All Year Round
We know that sometimes your plans can change and that is why we have an excellent range of flexible storage solutions. Designed to give you maximum flexibility, our packages put you back in the driving seat. So, if you don't want to sign a long-term contract ask us about our pay as you go deals. With unbelievably low prices and no hidden charges, our no-contract deals are the best on the market. If you know that you're going to need one of our self storage rooms for a long period of time then we also offer excellent six and twelve month contracts at reduced prices.
How Often Can I Access My Items?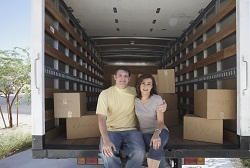 All of our self storage units have their own individual locking devices and can be accessed by you 24 hours a day, seven days a week. With no limitations or lengthy sign-in processes, you have the freedom to access your business stock or personal items as often as you need. So, if you want to make sure that you have regular access to your storage items, remember to book one of our units! Not all local firms are as flexible as we are so don't forget to check the small print before you sign anything. Remember that you shouldn't have to pay a premium for retaining easy access to your items, so don't settle for anything less than the best local offers!
Low-Cost Deals For Local Homes & Businesses
Our self storage facilities are available at low-cost prices for all homes and businesses in the SW9 district! With quality surveillance technology and modern facilities, we can guarantee the safekeeping of your personal items. So if you don't want to miss out on the best local packages, act now by calling 020 8746 9634! Brixton Removals offers the most popular services in the SW2 region and are guaranteed to impress you with our low, low prices. Remember that all of our storage units are available on a flexible basis with no long-term contracts or cancellation charges. Our customer services team can even give you a free and no obligations quote any day of the week! So don't settle for second best when you can hire our incredible services!